Nortek Security & Control Appoints Eldon Henry Latin America Sales Manager, CI & Security Channels
The newly created position will support distributors throughout Latin America and develop business growth in the region.
CARLSBAD, CALIFORNIA — Nortek Security & Control LLC (NSC), a global leader in wireless security, home automation, access control and health and wellness technology, today announced the appointment of Eldon Henry as Latin America Sales Manager CI & Security, reporting to Horacio Morales, Director of International Sales. The appointment strengthens the company's ability to bring advanced technology solutions to customers throughout the region. According to NSC Sales Vice President, Jeff Costello, Henry's fifteen years of industry experience and knowledge make him the perfect candidate for the newly created position.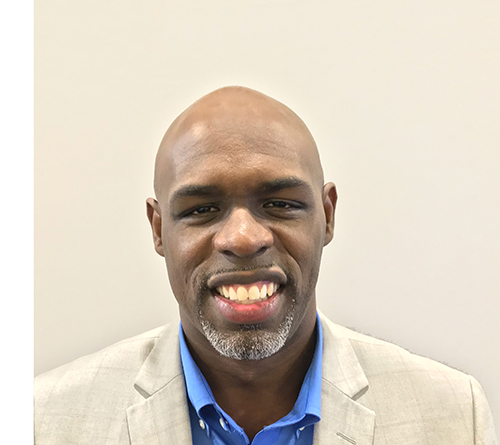 "We are excited for Eldon to join the International team after four successful years as a regional sales manager in California, and 15 years serving in the custom integration industry," Costello said. "Eldon's dedication to superior customer service and proven ability to help dealers sell the latest home and business technologies will greatly benefit our customers in Latin America."
In his new role, Henry is responsible for supporting Nortek Security & Control's international distributors and business partners, and growing the company's security and control business in the Latin American region.
With his extensive management and educator experience in the custom integration industry, most recently as NSC's Southern California Region Account Manager, Henry brings a valuable set of tools that benefit our Latin American clients and business performance. Prior to the regional role at NSC, he served in numerous sales management and training positions at Pakedge, Universal Electronics, and SpeakerCraft, Inc. Henry studied Business Administration and Management at Pacific Union college in California.
About Nortek Security & Control
Nortek Security & Control LLC is a global leader in smart connected devices and systems for residential smart home, security, access control, AV distribution, and digital health markets. NSC and its partners have deployed more than 5 million connected systems and over 25 million security and home control sensors and peripherals. Through its family of brands including 2GIG®, ELAN®, Linear®, GoControl®, IntelliVision®, Mighty Mule® and Numera®, NSC designs solutions for national telecoms, big-box retailers, OEM partners, service providers, security dealers, technology integrators, and consumers. Headquartered in Carlsbad, California, NSC has over 50 years of innovation and is dedicated to addressing the lifestyle and business needs of millions of customers every day.
Other brand names and product names mentioned herein may be the trademarks, tradenames, service marks or registered trademarks of their respective owners.
Nortek Security & Control Press Contact
Richard Pugnier
Phone: +1 760-517-1688
Email: richard.pugnier@nortekcontrol.com