IntelliVision to Demonstrate Range of AI and Video Analytics for Smart Cameras at IoT World 2019
Face recognition and video analytics optimized for IoT smart cameras
SANTA CLARA, CALIFORNIA – IntelliVision Technologies Corp. (IntelliVision®), a pioneer and leader in Artificial Intelligence and deep learning video and audio analytics software for Smart Cameras and a subsidiary of Nortek Security & Control LLC (NSC), will demonstrate at IoT World 2019 a full range of AI and video analytics applications, including facial recognition, aimed at embedded smart cameras and IoT devices.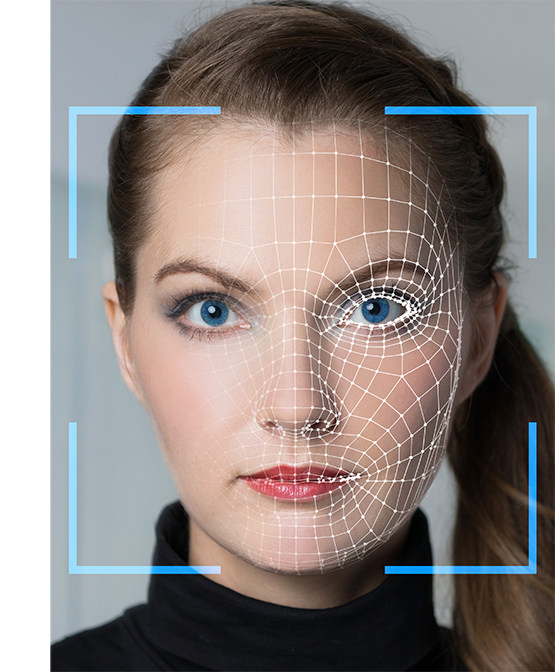 "Face recognition is becoming the pervasive application of embedded smart cameras," said Vaidhi Nathan, SVP Cameras and Analytics at NSC, "and IntelliVision is a leader in optimizing analytics for in-camera use. Personalization for homes and vehicles, access control for smart buildings and face-based authentication are just some of the applications that face recognition is powering."
IntelliVision will be showing examples of facial recognition such as personalization in Nortek Security & Control's ELAN® Intelligent Touch Panel and access control with anti-spoofing. Examples of video analytics will include human and vehicle detection, traffic control, and collision/lane departure warning and driver monitoring for fleet managers.
The IntelliVision family of video analytics solutions includes face recognition, object detection and classification (humans, vehicles, pets, airplanes), people/vehicle counting, demographics, intrusion/perimeter watch, object left/removed, license plate recognition (ALPR/ANPR) and audio/sound recognition. Many of these AI camera applications can be embedded in the IoT devices or Smart Machines on the market. To learn more visit https://www.intelli-vision.com, email info@intelli-vision.com, or call 408-754-1690.
About IntelliVision
Now a subsidiary of Nortek Security & Control LLC, IntelliVisionâ is a market leader in AI and Deep Learning video analytics software for Smart Cameras, providing video analytics solutions for markets including Smart Home/IoT, Smart Security, Smart Retail, Smart Business, Smart City and Smart Auto (ADAS). IntelliVision video analytics products are used in over 5 million cameras around the world, providing actionable insights to home, business and security systems. IntelliVision provides the largest suite of video analytics products in the market today, with products used by Fortune 500 companies, the US Government and leading brands.
About Nortek Security & Control
Nortek Security & Control LLC (NSC) is a global leader in smart connected devices and systems for residential, security, access control, and digital health markets. NSC and its partners have deployed more than 5 million connected systems and over 25 million security and home control sensors and peripherals. Through its family of brands including 2GIG®, ELAN®, Linear®, GoControl®, IntelliVision®, Mighty Mule® and Numera®, NSC designs solutions for security dealers, technology integrators national telecoms, big box retailers, OEM partners, service providers, and consumers. Headquartered in Carlsbad, California, NSC has over 50 years of innovation and is dedicated to addressing the lifestyle and business needs of millions of customers every day.
Any other brand names and product names mentioned herein may be the trademarks, tradenames, service marks or registered trademarks of their respective owners.
Nortek Security & Control Press Contact
Richard Pugnier
Phone: +1 760-517-1688
Email: richard.pugnier@nortekcontrol.com