Nortek Security & Control Appoints Miguel Alonso Vice President of Product Management
CARLSBAD, CALIFORNIA — Nortek Security & Control LLC (NSC), a global leader in wireless security, home automation, access control and health and wellness technology, today announced that Miguel Alonso, a seasoned technology and business leader, has joined NSC as Vice President of Product Management, with global product responsibility for NSC's Control, AV and Perimeter Access businesses. Miguel brings with him over 20 years of experience building market leading products focused on transforming networks and business models.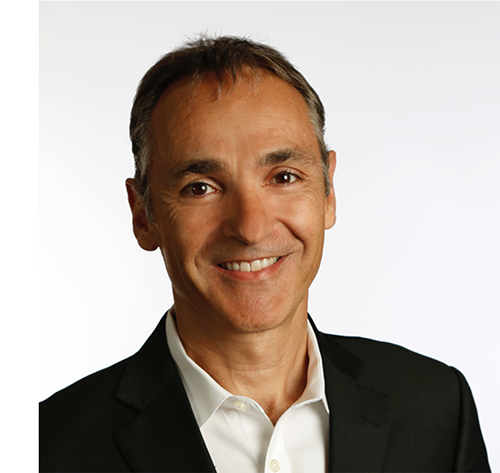 "We are excited to have a product and business leader like Miguel head our product strategy and initiatives moving forward, as we bring forward the solutions that deliver on the promise of the intelligent home," said Joe Roberts, NSC Executive Vice President of Marketing & Innovation. "The opportunity is now for us to transform the smart home industry by combining our artificial intelligence and software analytics technologies with our innovative and growing portfolio of smart connected devices and systems for residential smart home."
Miguel joins NSC from Calix where, as VP of Cloud Products, he led the introduction of Calix into the world of behavioral data analytics, starting a Cloud based SaaS business that transformed the way Broadband Service Providers run marketing campaigns and technical support organizations, and developed the Calix Cloud into a key strategic growth platform for the company. Prior to that, he served in numerous executive leadership roles driving sales, product strategy, product line management, software development, and SaaS delivery operations from inception to market dominance at Calix, Advanced Fibre Communications, Olivetti, and HP. Miguel received his MSE in Telecommunications from Universitat Politècnica de Catalunya in Barcelona.
"Nortek Security & Control is at the forefront of innovation with solutions and technologies that span virtually every product category within the connected home," said Miguel Alonso. "Our AI and software analytics technologies and our connected home platform present us with a once in-a-lifetime opportunity to transform the traditional connected home industry with truly intelligent homes that deliver peace of mind, comfort, convenience, and entertainment to their residents."
About Nortek Security & Control
Nortek Security & Control LLC is a global leader in smart connected devices and systems for residential smart home, security, access control, AV distribution, and digital health markets. NSC and its partners have deployed more than 4 million connected systems and over 25 million security and home control sensors and peripherals. Through its family of brands including 2GIG®, ELAN®, Linear®, GoControl®, IntelliVision®, Mighty Mule® and Numera®, NSC designs solutions for national telecoms, big-box retailers, OEM partners, service providers, security dealers, technology integrators, and consumers. Headquartered in Carlsbad, California, NSC has over 50 years of innovation and is dedicated to addressing the lifestyle and business needs of millions of customers every day.
Nortek Security & Control Press Contact
Richard Pugnier
Phone: +1 760-517-1688
Email: richard.pugnier@nortekcontrol.com